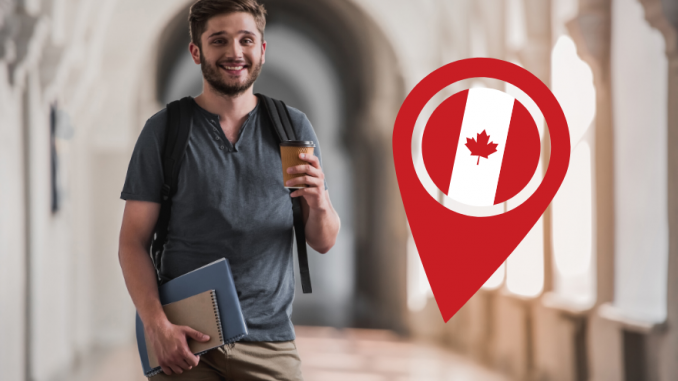 A UPEI Ph.D. student who immigrated to Canada from Istanbul, Turkey, dreamed of becoming a Canadian citizen on Canada Day. His dream came true on Prince Edward Island (PEI). Inan Kucukkaya vividly remembers the day he landed in Calgary on a stormy day. He said everything was white with snow, but he saw the Canadian flag and thought, "Wow, I'm in Canada." He said he would never forget that view. He came to Canada to study chemistry at the University of BC in 2010. After studying for two years, he met an American professor who was going through the process of becoming a Canadian citizen. If you are considering relocating to Canada to work, contact Canadian Visa Expert. They will walk you through the steps of applying for the required visa to live and work in Canada.
Kucukkaya said, "I was always dreaming of getting my citizenship on Canada Day, because one of my professors at the UBC got his citizenship on Canada Day, and I was impressed." He thought it would be a beautiful day to be Canadian, and now he has received his citizenship on that day. Kucukkaya moved to Prince Edward Island to attend UPEI in 2012, where he met his wife, Victoria. She was from Guangzhou, China, studying for her master's degree. The two fell in love, married, and now have two daughters. Canadian Visa Expert has a Five-Phase Process to make the Canadian worker visa process a simpler one. Their experienced team of professionals will walk you through the process of immigration and answer any questions you may have.
When the couple gets asked how a Chinese woman and a Turkish man fell in love in Canada's smallest province, they attribute it to the magical Island. Kucukkaya applied for permanent resident status a few years ago and was rejected due to applying too late. The international Ph.D. student quota had already been filled. He came close to giving up and leaving, but had a professor who supported him. He applied again and received his permanent residency and has now received his citizenship on Canada Day. His wife, Victoria, became a permanent resident last year and is planning to receive citizenship in the near future. She commented, "I'm so proud of him. He has been dreaming of this." Contact Canadian Visa Expert with any questions about the immigration process to Canada. You may be able to start the new life you have always wanted.