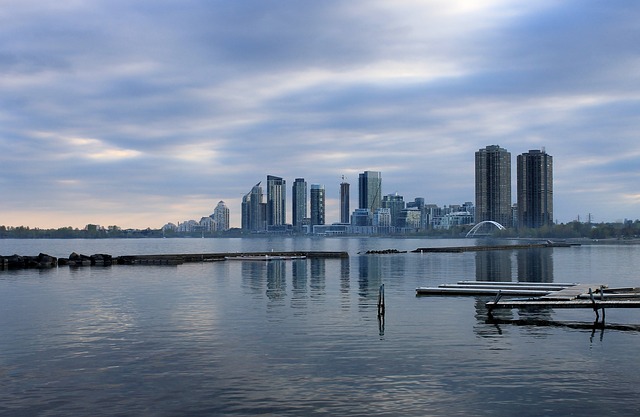 Within Canada is the Canadian province of Ontario, located north of the U.S. states of Ohio, New York, Minnesota, Pennsylvania, and Michigan. Canadian Visa Expert is an immigration service that helps people who want to move to Canada to live and work.
Ontario is the 2nd largest province in Canada (Quebec is the largest) and has an area of about one million square kilometers. The province has some unique qualities that aren't found in other provinces. These include:
Ontario has more people than any of the other territories or provinces in Canada (13.5 million in 2012).
The city of Toronto is located in Canada, and it has the largest population of any other city in Canada (2.75 million in 2012).
Ontario does much business with Michigan, particularly in relation to the auto industry.
The CN Tower, located in Toronto, is the tallest tower in the world, reaching over 1,815 feet into the sky.
One-third of Canadians live in Ontario.
Ontario has one of the largest manufacturing industries in Canada.
Ottawa, the capital of Canada, is located in Ontario.
One-third of the world's freshwater supply is contained within the 250,000 lakes that are located in Ontario.
Most borders between the United States and Canada are defined by water.
Toronto is becoming a key hub in Canada for technology.
The Horseshoe Falls, which are part of Niagara Falls, has more energy than any other waterfalls in the continent of North America.
Manitoulin Island is located in Ontario, and it is the largest freshwater island on Earth.
Canadian Visa Expert has helped thousands of people with the application and immigration process to move to Canada. Ontario has proven to be a great destination for those who immigrate to Canada. Toronto has especially become a highly-favored home to immigrants from all over the world. By 2031, it is estimated that nearly 80% of people in Toronto will be immigrants or children of immigrants.
Toronto offers so many opportunities for both tourists and residents. If you are looking for art and culture, sports, or just rest and relaxation, you will find it in Ontario. Contact Canadian Visa Expert for more information about Ontario and immigrating to Canada.