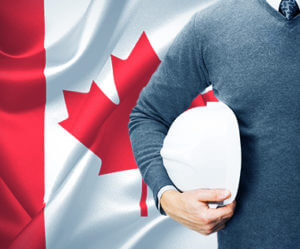 There is a special Canadian immigration program in Quebec specifically created for skilled foreign workers. This program, called the Quebec-Selected Skilled Workers Program (QSWP), makes a way for skilled tradesmen and women of various professions to move to Canada to live and work in the province of Quebec.
The Canadian Visa Expert team professionals are standing by to answer your questions. Quebec is the largest province in all of Canada, and there are many job opportunities there, especially for those with good skills in the French language. French is the main language in Quebec, so knowledge of that language is very important.
If you receive enough points for various factors and qualify for this immigration program to Canada, you may then be selected by Quebec's government to apply for a Permanent Resident Visa to Canada. Contact the Canadian Visa Expert office today for information about this great opportunity.