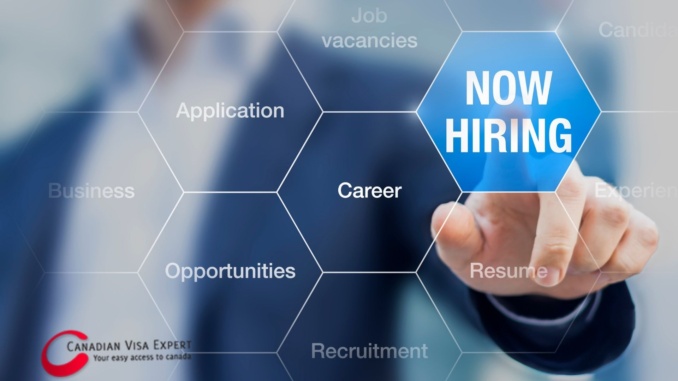 As of September 2021, Canada has 1,014,600 job vacancies across many sectors. Hotels and food services have the most Canadian jobs unfilled reaching 14.4 percent. Even with the large increase of tightness in the job market, Canada is still modest when compared to its neighbor to the south. The US has 1.4 jobs available for every job seeker. These numbers explain why America is recording larger wages than Canada. Earnings are up 2.6 percent from last year, reported by Statistics Canada. Canada has many opportunities for newcomers, excellent education, and free healthcare. If you would like more information on your visa options, contact Canadian Visa Expert today. Our team will answer any questions you have and offer our professional services to those wanting to get a visa to live and work in Canada.
Job vacancies Across Many Sectors in Canada!
Canada is experiencing increasing labor shortages as employers are looking for skilled workers while trying to recover from the global pandemic and shutdowns. There are 0.8 positions available for every person in Canada looking for a job, according to a professor of labor economics at the University of Waterloo. This is the largest number recorded since 2015. It is a great time to consider applying for the required visa to live and work in Canada.
Canadian Visa Expert has a team of professionals who can walk you through the immigration process. Our goal is to make the immigration process as easy as possible with our Three Step Process. We stand by our clients throughout the procedure.