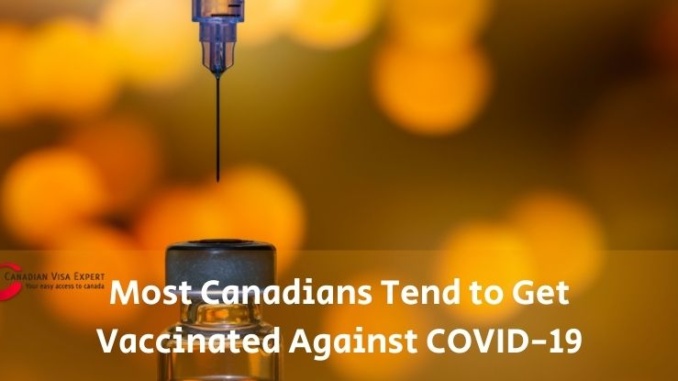 As a developed and economically resilient country, Canada is a world leader in corona vaccines. But what do Canadian citizens think about vaccines? In a survey conducted by the Canadian Census, it turns out that most Canadians prefer to get vaccinated.
Also, this survey found that the percentage of people intending to get vaccinated is higher in my areas of Newfoundland and Labrador and British Columbia (87%). It was also found that minorities are likely to get vaccinated.
Number of Canadians that got vaccinated
Do you want to live, work and study in Canada- one of the most advanced countries in the world? Contact Canadian Visa Expert.