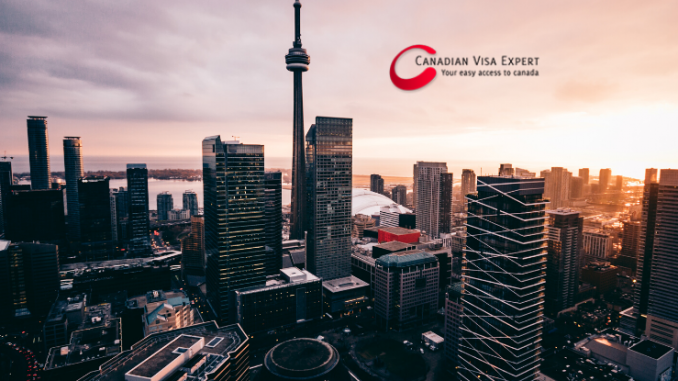 Six immigrants stood high above Toronto and took their oath of citizenship in a heart-pounding ceremony, at a place known as the EdgeWalk. Hanging in harnesses over the edge of the CN Tower, they were 1,167 feet in the air as Minister of Citizenship and Immigration Ahmed Hussen delivered their oath. Emigrating from Jamaica, Marlon Blake admitted he was nervous before going out on the edge of the tower, which equals close to 116 floors above the streets of the city.
If you and your family would like to begin a new life and live in a free country, contact Canadian Visa Expert. They will walk you through the steps to receive the needed visa to live and work in this incredible country.
Inna Levechuk, coming from Ukraine, said it "wasn't scary at all," although she was shaking at first. She said the breeze coming from the lake made it an awesome feeling. She said she felt lucky and blessed to be a part of the ceremony. Albert Wong, Canadian Citizenship Judge, was present for the special ceremony. He has heard the many stories from new immigrant citizens over the years and they will remain with him forever. He admitted the families have gone through many hardships and are now seeing their dream come true. He added the experience would be difficult to ever "top".
The team of professionals at Canadian Visa Expert is dedicated to helping people receive a visa to Canada. They want it to be a simple process and will walk with you every step of the way.