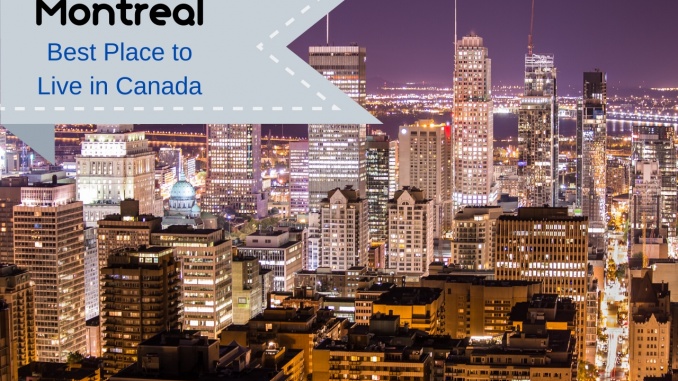 InterNations, a social networking site, released the Expat City Ranking 2019 survey in which Quebec's largest city ranked fifth. Montreal came in close behind the capital of Taiwan, Taipei, the capital of Malaysia, Kuala Lumpur, Ho Chi Minh City, Vietnam, and the city-state of Singapore. Other cities in Canada also ranked on the report, but not near as high as Montreal. If you are considering relocating to a city in Canada, contact Canadian Visa Expert for help with the process. Their team of experts will walk you through the steps of applying for a visa to live and work in Canada. Calgary ranked 19th, Toronto ranked 39th, and Vancouver ranked 55th. InterNations reported that expats say it is easy to get settled in Canadian cities which were featured in the ranking, but rank them differently in the quality of life and work-life balance.
Montreal outranked the other Canadian regions in many areas. It ranked higher as the best Canadian city in the local cost of living, urban work life, and housing costs. The city even ranked fifth across the globe in the housing category, where 60 percent say it is an easy place to find housing as an expat. Montreal ranked 33rd on the list for expat satisfaction with the financial situation. There are many opportunities for you and your family in Canada.
Contact Canadian Visa Expert for help applying for the required visa. They will walk you through each step and answer any questions you may have about the application process. Their goal is to help you choose the proper visa and get relocated as quickly as possible.